Chances are, you're visiting our website because you need help. And we're here to do just that.
​
In 2006, Doris Bloodsworth, an award-winning writer and journalist, founded Crosswords Communications Co. with an innovative vision that laser-focused on the client's needs. Our mission: Gather talented, experienced people, who are passionate about their area of expertise and tops in their field. Offer clients the benefits of a full-service agency at cost-effective prices or the option of choosing individual services as needed.
​
We are proud to offer the collaborative services of the following experts available through Crosswords Communications Co.
Contact us at 407-797-9393 to tell us how we can support your success.
​
Crosswords Communications Co. offers a complete range of award-winning content services, including writing, editing, strategic communications, APR-certified public relations, media relations and more. Founder Doris Bloodsworth is a Pulitzer-nominated writer who is nationally-certified in public relations and an honors graduate of the University of Florida. Former reporter for the Wall Street Journal, Bloomberg and the Orlando Sentinel, she is an author and member of two halls of fame. Her clients include government, international business and nonprofits. CLICK HERE for more details.
Day Communications was founded by Amanda Day, who describes herself as "one part right brain, two parts MBA." Her services include issue advocacy and crisis communications. Day's clients include the Central Florida Expressway Authority, Lynx and Bike/Walk Central Florida where she leads several innovative safety initiatives. Her experience includes working with The Florida Mall and the YMCA of Central Florida. She is a graduate of the Thunderbird School of Global Management.
Gelmtree Advertising is led by founder Carole Gelm Holden, who has extensive experience in advertising with TV, radio, print, digital, outdoor, direct mail, email and online. She is a former Bright House and Comcast advertising executive who graduated from the University of Central Florida with a bachelor's degree in radio and television with an emphasis on advertising. Carole guides clients from concept through broadcast, including script-writing and ad placement.
Shepherd + Wolfe is an award-winning design and creative firm led by Tiffany Wolfe, a graduate of the prestigious Moore College of Art and Design in Philadelphia. She manages design for all projects, including brand-identity packages, ads, marketing collateral, outdoor billboards and digital communications. As a former co-owner of TWsquared she worked with clients such as LEGOLAND Florida, General Motors and the Florida College System. She launched national ad campaigns as creative director for Olympus media.
Skillful Antics, founded by Ben Homan, is a full-service, creative agency specializing in online marketing, web development, graphic design and multi-media production. With locations in Clermont, Nashville and Santo Domingo, Skillful Antics is able to offer industry-leading services at a local price point. The firm's newest project is RSVPtext, an app to help individuals and businesses plan events, organize guest lists and collect user data from one point. Ben and his wife founded Priority One Worldwide, a nonprofit supporting philanthropy since 2012.
JENIFER BLOODSWORTH is a New York City-based comedy writer and performer. She has performed at the legendary Carolines on Broadway and regularly performs with the sketch comedy team, National Scandal, at the People's Improv Theater. She is an alumni of the PIT and Upright Citizen's Brigade. She has performed at the Chicago Women's Funny Fest and the Toronto Sketch Comedy Festival. Jenifer was the first woman writer-producer for the WWE, where she spent more than four years writing, producing and directing six hours of TV weekly that included "Monday Night Raw" and "Friday Night Smackdown." She was the lead writer for WWE's NXT. Jenifer graduated from Emerson College with a degree in Writing for Television and Film before pursuing a career that included manager of multimedia at Starwood Hotels & Resorts Worldwide and streaming media producer at e-media. She attended Fordham University's MBA program and has national marketing experience.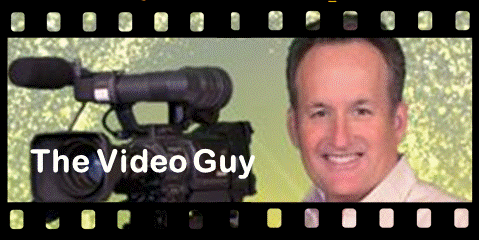 The Video Guy is the extraordinarily talented David DeJohn. David offers a full range of video services, including filming, editing, script writing and coaching. He is the recipient of several Associated Press and National Press Photographer Association Awards for his work in major TV markets across America. He earned his bachelor's degree in communications from Canisius College in Buffalo, N.Y. From corporate sizzle reels to pitch videos for Shark Tank, Dave helps clients achieve success.